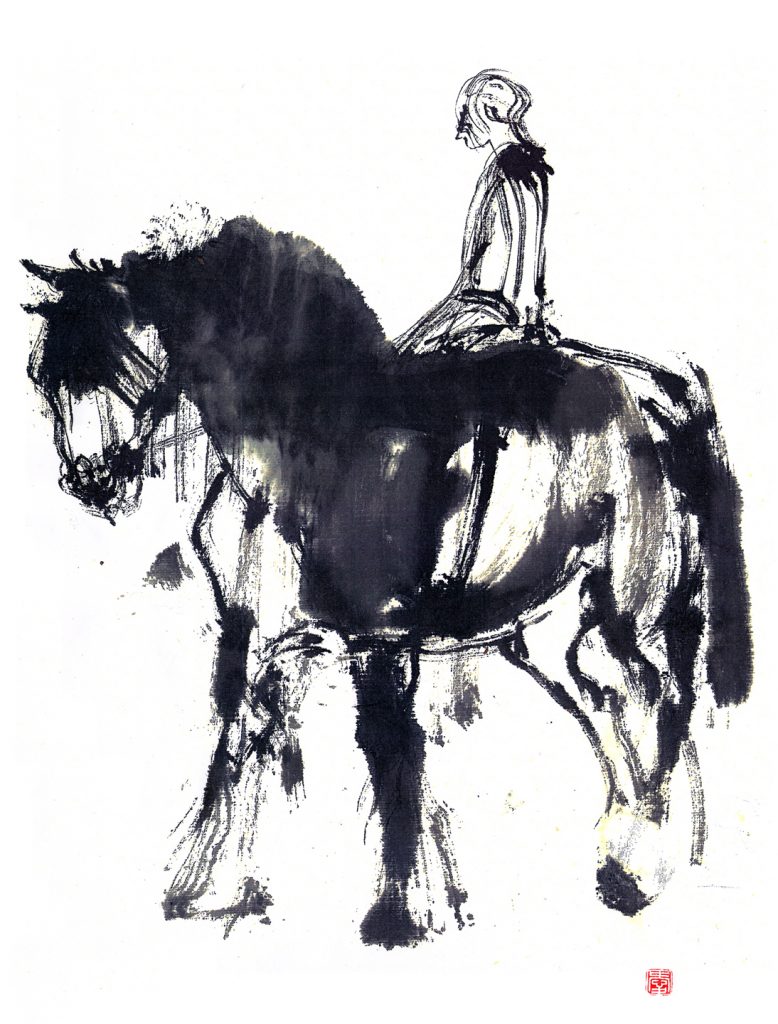 Appleby Rider II
Irene Sanderson studied at the University of Reading, Sapporo College of Art, and Kyōto City University of Arts and was the pupil of Mushin, master of the Shijō school. Her studio is currently in the Eden Valley, Cumbria. An award-winning artist with an international reputation, she has held several residencies, including the first for an overseas artist at the Centre for Arts in Kawane, Shizuoka, Japan.
Drawing is at the heart of Irene's practice and she has travelled widely, recording her responses to the gamut of daily life and human activity in landscape. Working from life, from sketches and her own photographs, Irene makes her records through brush, ink and watercolour on paper. Methods and techniques of sumi-e and suiboku-ga are essentials elements in the creation of her artwork.
She has works in public and private collections, including the House of Lords and the collection of Sir Ernest Hall of Dean Clough.
Current exhibition: Shrines
16 September ~ 3 November 2019
Open every day except Mondays from 10am to 4.30pm (café last orders at 4pm)
Upfront Gallery
Unthank, Nr Hutton-in-the-Forest, Penrith, Cumbria  CA11 9TG
Telephone: 017684 84538
Workshops (sumi-e and shodō): 10.30am until 4pm on 23 and 30 October 2019
Enquiries: info@up-front.com